Awards
Tree City USA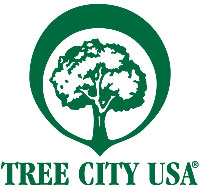 2016 was Cheyenne's 35th year as a Tree City USA
Participating Tree City USA communities demonstrate a commitment to caring for and managing their public trees. Together more than 3,400 Tree City USA communities serve as home to more than 135 million Americans. To be recognized as a Tree City USA, a community must meet four requirements:
Have a Tree Board or Department to manage City trees
Have an Ordinance addressing trees in the community
Have a program with a Budget of at least $2/capita
Celebrate Arbor Day each year
For more information on the Tree City USA Program visit the Arbor Day Foundation
Tree City Growth Award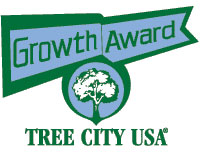 2016 was Cheyenne's 19th year receiving a Tree City Growth Award
The Tree City USA Growth Award is awarded by the Arbor Day Foundation to recognize higher levels of tree care by participating Tree City USA communities. The Growth Award highlights innovative programs and projects, increased commitment of resources for urban forestry, and provides an opportunity to share new ideas and successes across
the country.