Education
The Tree House
The tree house opened in 2005 and has been a popular attraction in Lion's Park. With decks at 4 feet, 8 feet, 10 feet, 12 feet, 16 feet and 20 feet high, the tree house provides a "bird's eye" view of life in the urban forest. Interpretive signs located on the four main decks of the tree house, provide information about the many parts of a tree.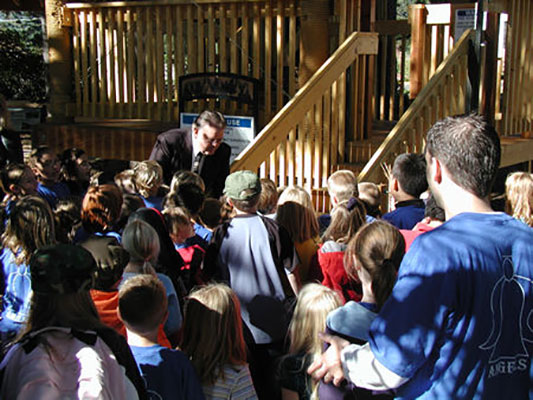 Then Mayor Jack Spiker in 2005 cut the ribbon to open the Tree House to an eager group of students.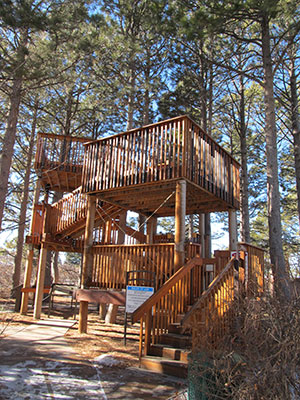 The Tree Walk
The tree walk is located in the southwest corner of Lion's Park and is a guided tour of 37 different tree species that are growing in the park. Guides are available free of charge at the Forestry office at 520 W. 8th Ave. These guides called "Trees of Lion's Park", include a map which identifies each of the trees on the walk and descriptions and comments about each tree. Additionally, drawings of the leaves and fruit of each tree are also included.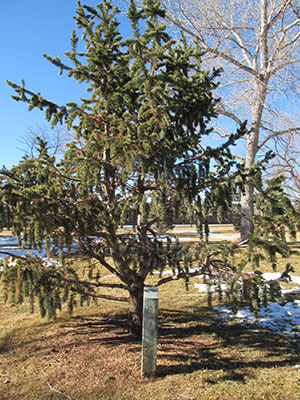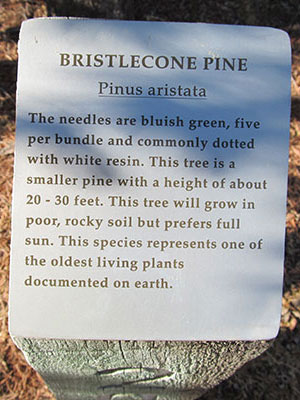 The High Plains Arboretum
The High Plains Arboretum is located at the High Plains Research Station which is west of Cheyenne off of Round Top Rd. The research station began planting a large variety of trees, shrubs, fruits and vegetables in 1930 to determine which species were hardy to the high plains. To learn more about the history of the research station, click here. The arboretum sits on City property and is open to the public. The arboretum features over 60 different trees and shrubs from around the world and includes markers which identify many plants and gives brief descriptions, including country of origin and year planted. To view a map of the arboretum, click here.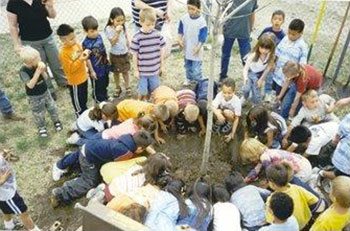 Tree Care Publications
Recommended Trees for Cheyenne

Caring for newly-planted trees
Trees for Wyoming
(courtesy of the Wyoming State Forestry Division)
Wyoming Tree Owners Manual
(courtesy of the Wyoming State Forestry Division)